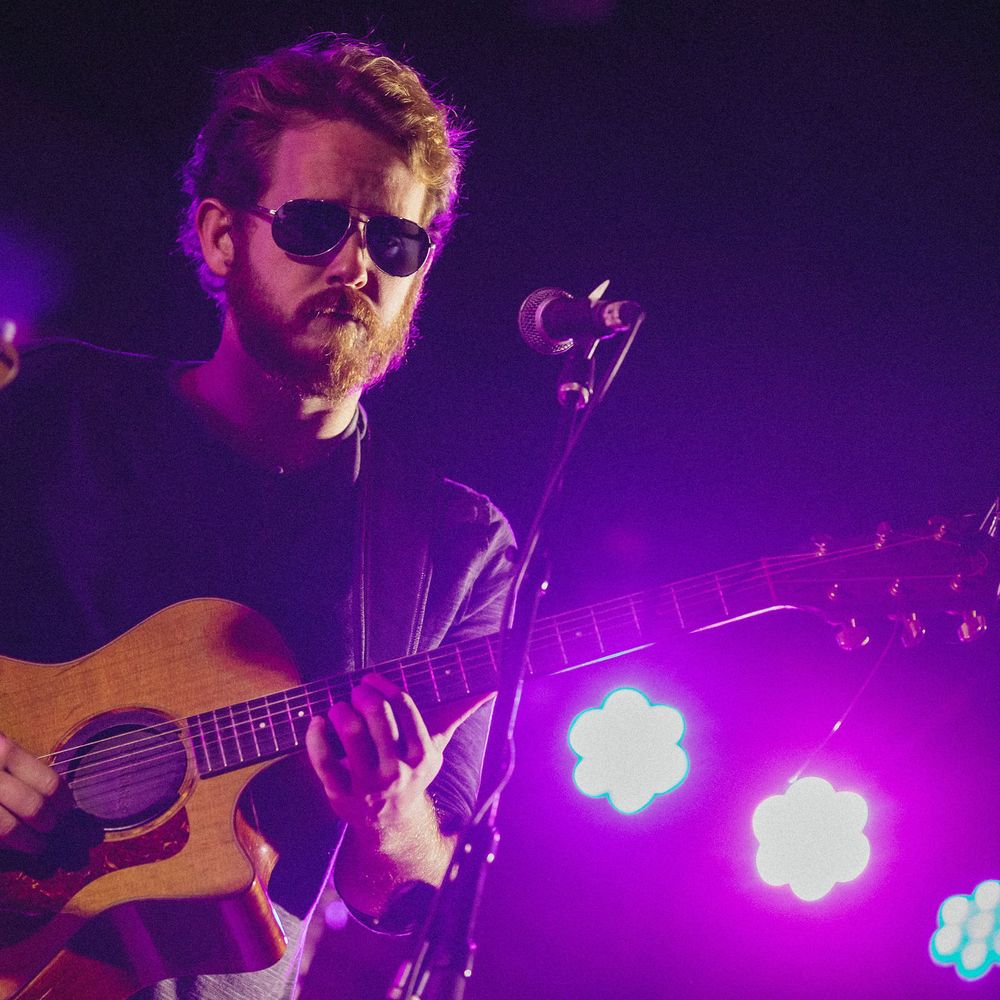 Trevor Bystrom
Leader
Born and raised in Florida, Bystrom developed a passion for world music at an early age, falling in love first with the sounds of the Caribbean and later immersing himself in the work of a wide array of African artists. At sixteen, he began performing live and writing his own songs, blending folk, blues, rock, and soul with an eclectic palette of international influences and wrapping it all up in lyrics calling for peace, understanding, and equality.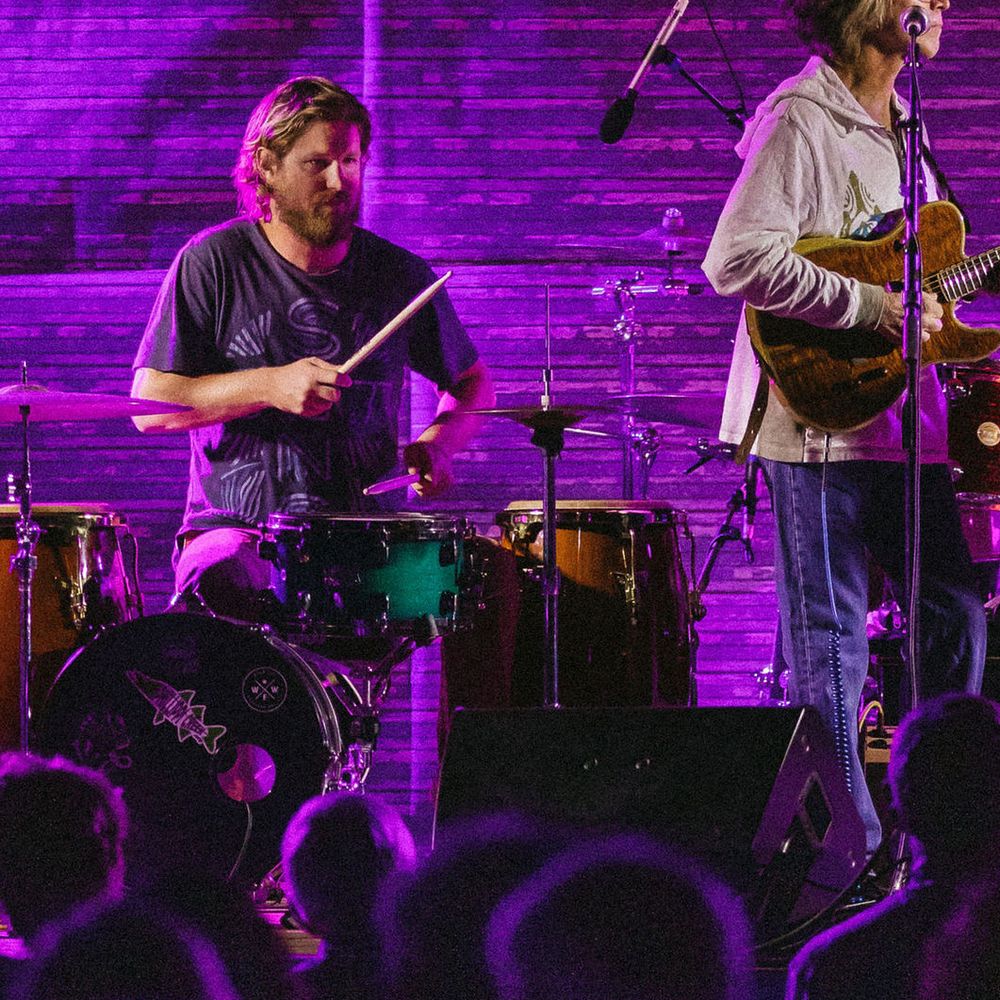 James Hershey
Drummer
James is drummer, percussionist and songwriter. He worked for 4 years at B.B King Blues Club in Times Square where he increased his musical knowledge by observing and interviewing legends like B.B King, Johnny Winters, The Wailers, Aretha Franklin, Tower of Power and many more. 
James is currently based in Tampa Bay and works as a session drummer. Recent work has included drumming with bands like: Trevor Bystrom, Das Funk Haus, Wildroot, Brandi Adams, Phunkit, and Flintface. An experienced drummer, James has experience playing music with and without a click and is comfortable playing in a variety of styles such as: funk, soul, blues, bossa, africuban, rock, jazz, and many more.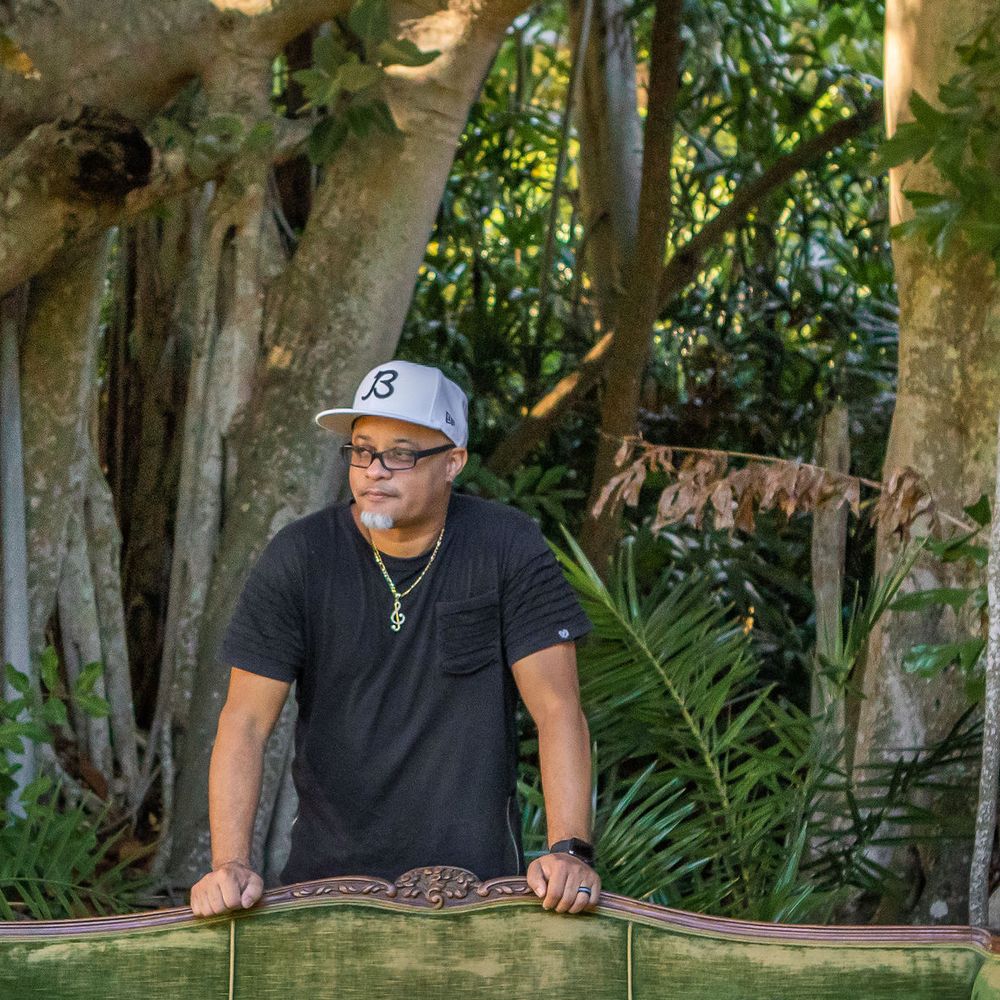 Benny Maldonado
Percussion | Congas
Internationally-acclaimed percussionist & music producer, Dr. Benedicto "Benny" Maldonado, is a polymath creative professional known for his musical artistry as a multi-directional entertainer possessing fluidity and expressivity as an ethno-percussionist, drummer, vocalist, dancer, comedian, and audio engineer. He is a 16th Annual Latin GRAMMY® Award Nominee for Best Latin Jazz/Jazz Album – the highest award in the music industry – and is the percussionist on performance-based recordings that have garnered 20 DownBeat® Magazine SM Awards – the highest award for jazz and commercial music education – for Small Jazz Group, Latin Group, and Blues/Pop/Rock Group categories, respectively. As CEO of BM Music Enterprises, Dr. Maldonado's cross-genre artistry as both a percussionist and recording engineer have been utilized on numerous accoladed albums and with top-industry musical artists within various albums such as Alex Acuña, Mister G, Eduardo "Gualo" Jaramillo, Dr. José Valentino, Claudia Acuña, Bruno Miranda, and Jim Walker, just to name a few. He is equally fluent in Latin music, Jazz, House, R&B, Hip Hop, Funk-Fusion, Pop, EDM, and World music.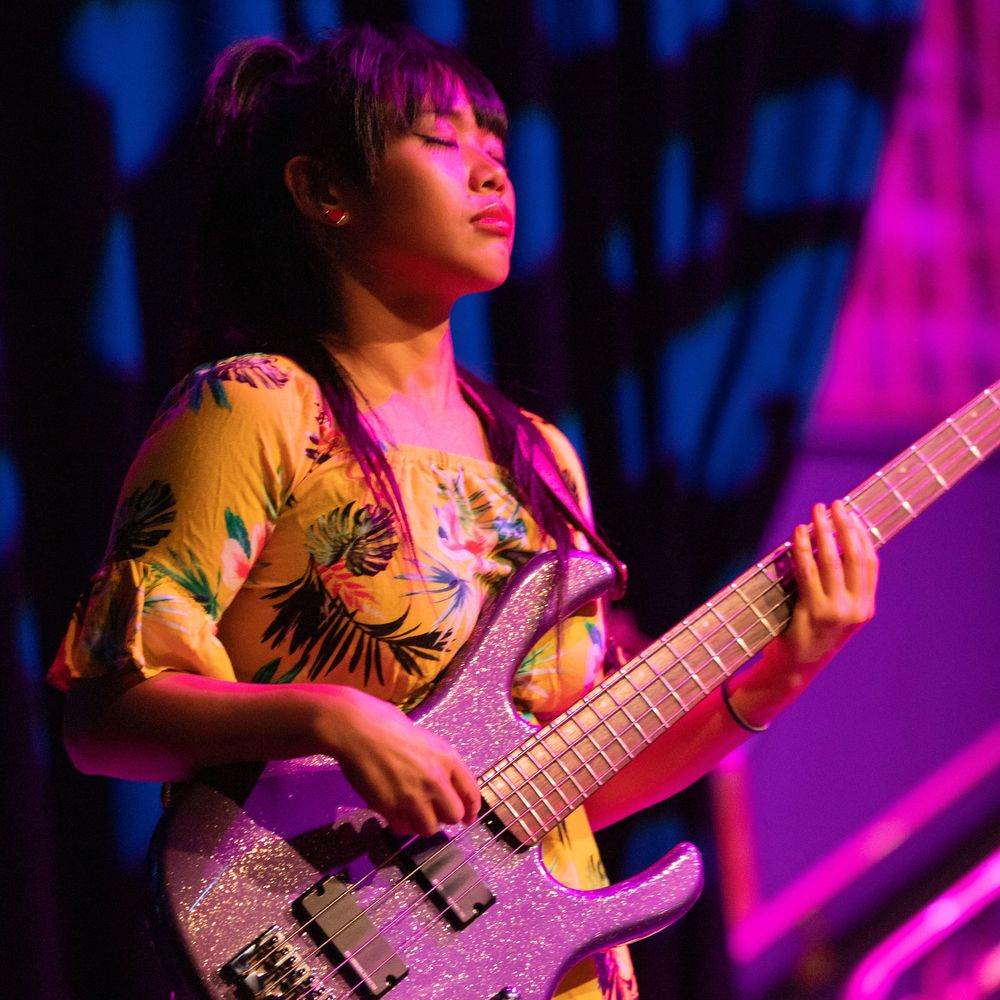 Juna Serita
Bassist
Juna was born and raised in Ishikawa, Japan. She received a scholarship from Showa University of Music and studied under the bassist Tetsuo Sakurai, who was a member of CASIOPEIA. She performed at a music festival in Daegu, Korea at 19 years old and started her professional career. 
Juna was also the original member of the all female band TOKYO GROOVE JYOSHI.
Tour / Studio works 
TOKYO BRASS STYLE / Trevor Bystrom / THE RUCKUS LATE NIGHT's / Sina / Rie a.k.a. Suzaku / BLUES SISTERS from RESPECT / Adam Miller / Takashi Matsunaga / TiA / Kyle / Dirty Bird and the Flu / Toshi Yanagi / MIU / KI-YO / Harumo Imai / MiMi / Tetsuo Sakurai / Monique / 吉澤梨絵 / 原由美 / 海宝直人 / 菅沼孝三 / 菊田俊介 / 足立梨花 / 徳井青空 / ミッキー吉野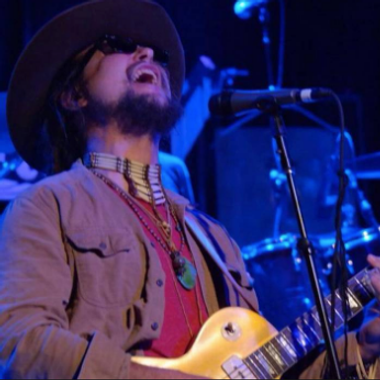 Pedro Arevalo
Lead Guitar
Pedro Joined Trevor's project in the start of 2019. Pedro has been an influence and mentor towards Trevor since Trevor was 16 years old taking slide guitar, and music theory lessons from him. Pedro is most know for his work with Dickey Betts and Great Southern Band. Pedro has toured internationally with The Lotus Fire and Devon Allman's Honeytribe. He has appeared on a variety of studio and live albums – as well as several video and television programs. These include the Carson Daily Show, concert.tv productions and "Back Where It All Begins," for the Rock n' Roll Hall of Fame.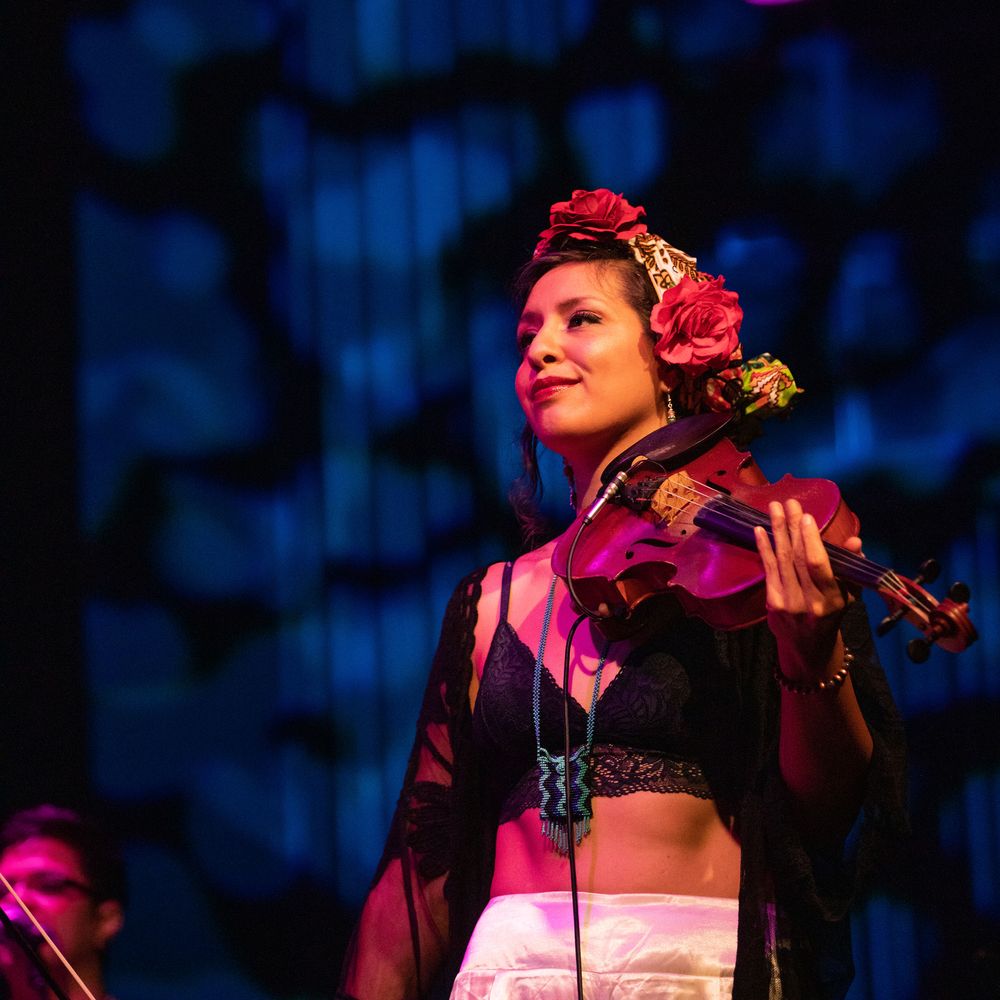 Zooey Seraphine
Violin, Soundscaping
Zooey Seraphine is a violinist, composer, and sound therapy practitioner, based in Sarasota. She enjoys exploring many styles on the violin, including bluegrass, Americana, blues, rock, jazz, and world music. She regularly performs with her partner, Pedro J. Arevalo, in their act "Pedro Y Zooey," as well as doing session work, performing and recording both local & national sound meditation events, and teaching the art of sound meditations. Her violin single "Spirit Rising" is a tribute to her world music influences. She aspires to continue exploring ways to entrance audiences into the beautiful and transformative world of sound & music.